Research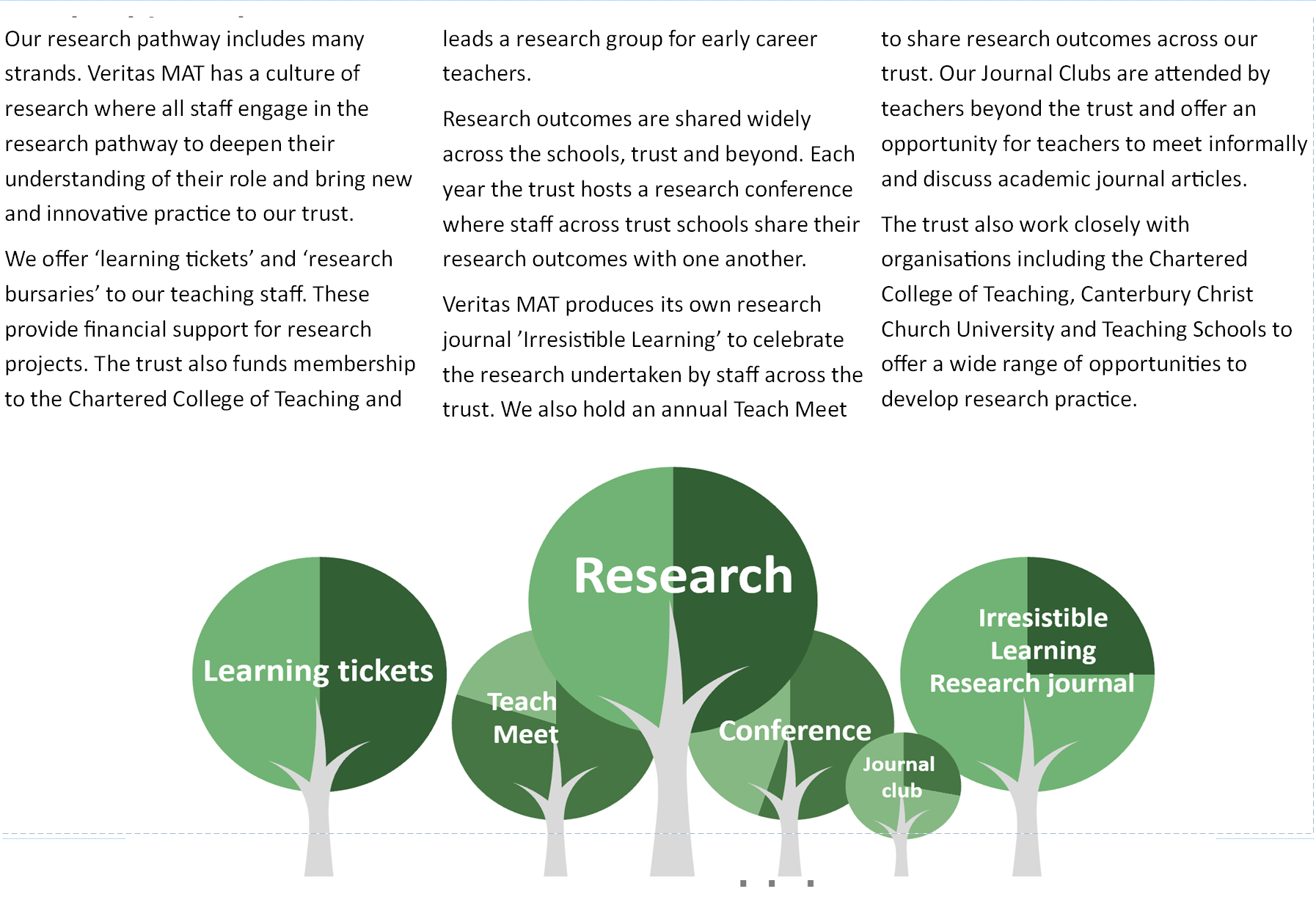 Here are links to Irresistible Learning, our trust research journal.
Here are links to blogs written by our CEO to support research.
Building a great research question.
Understanding cognitive bias in research.
Analysis of qualitative data using maps.
Journal Clubs - supporting research in the community.
Evidence-Informed practice - the affirming power of research in schools.
Slow Leadership - using cognitive bias as a school leader.