Our Structure
The headteacher in each academy is the leader of their school. Each member academy has autonomy over its curriculum and provision and, while upholding the three core values of the trust, we expect each academy to have an individual character relevant to the community it serves.
In order to ensure representation from each member academy, two governors and their headteacher will be elected to a Regional Governing Body. The Regional Governing Body (consisting of a hub of up to three schools) sits six times a year and is responsible for up to three academies. Each Local Body reports up to the MAT Board and Trust Members who quality assure their work.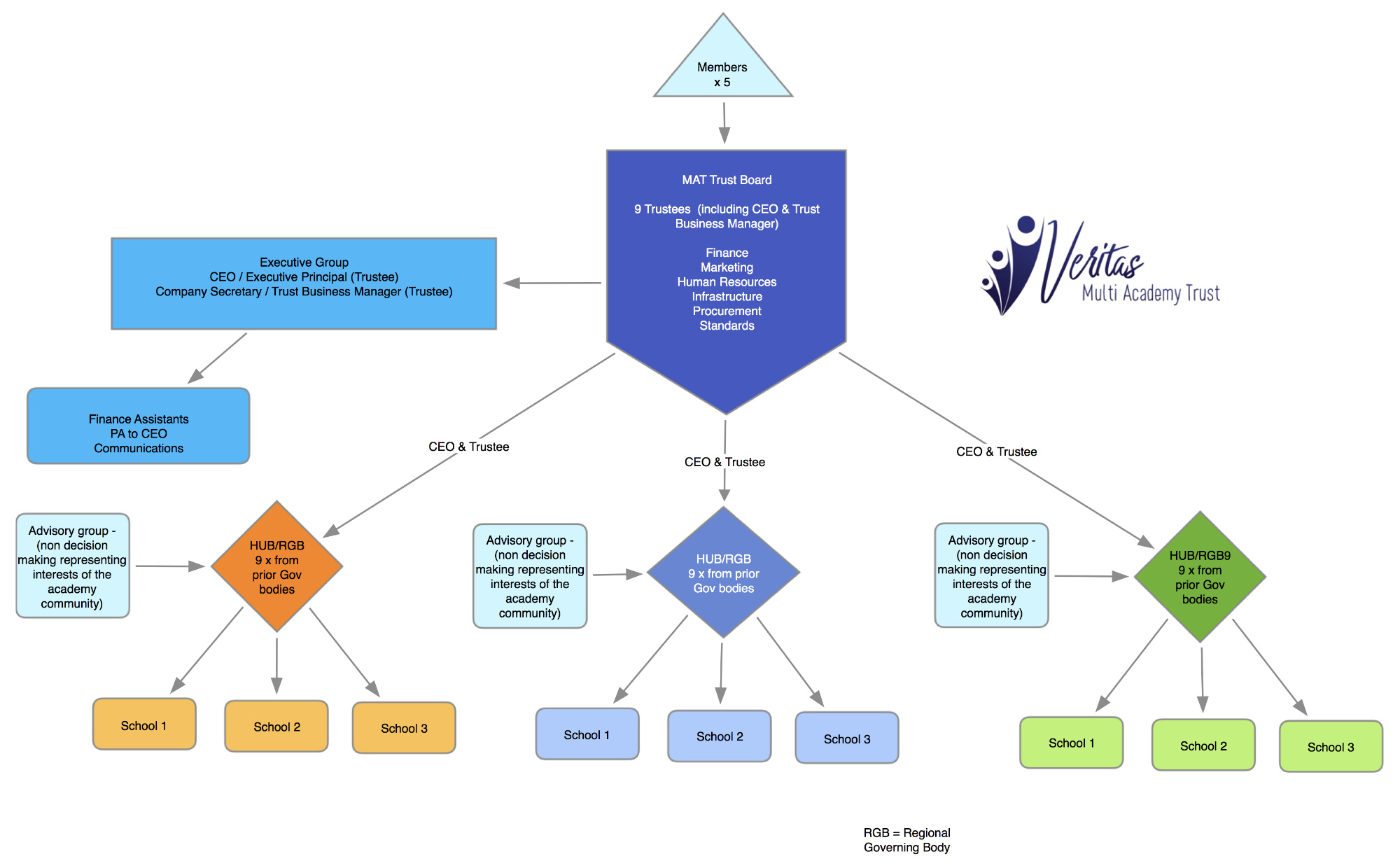 The Executive Board consists of the CEO, Company Secretary / Finance Officer and Communications Officer run a team that support core operational roles across the trust. Roles include finance, standards, research, training, school-to-school support and mentor-coaching. The CEO and a designated Trust Board Trustee will also sit on the Local Governing Board.