New Build for Pilgrims' Way gets go ahead!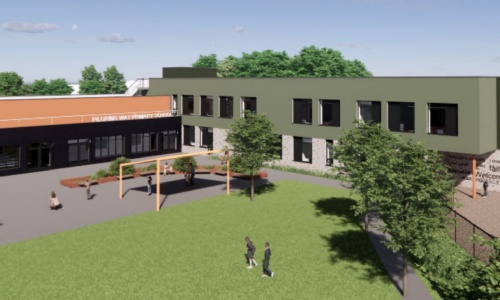 Pilgrims' Way Primary School in Canterbury has been awarded planning permission!
Veritas Multi Academy Trust is delighted to be able to share the news that Pilgrims' Way Primary School will be rebuilt as part of the Department for Education commitment to building schools for the future programme.
The new 14 classroom school will provide the environment to support the highest quality of education. The design of the school has been carefully framed to fit within the school's natural and green environment, a commitment of the school and the Trust to reduce our carbon footprint and ensure a sustainable future for all of our schools and pupils.
The new school will be equipped with state-of -the-art facilities and are thrilled to confirm, will be net-zero upon reopening. Additionally, the new building will provide unique community spaces for activities, sports and for children, families and the friends of Pilgrims' Way to learn, socialise and play.
Pilgrims' Way School and Veritas Multi Academy Trust are committed to working with our families, local residents and the community to ensure a successful transition from our existing building to our new building, which everyone will be able to enjoy.
Please see below artist impressions of the new build at Pilgrims' Way Primary School (subject to change).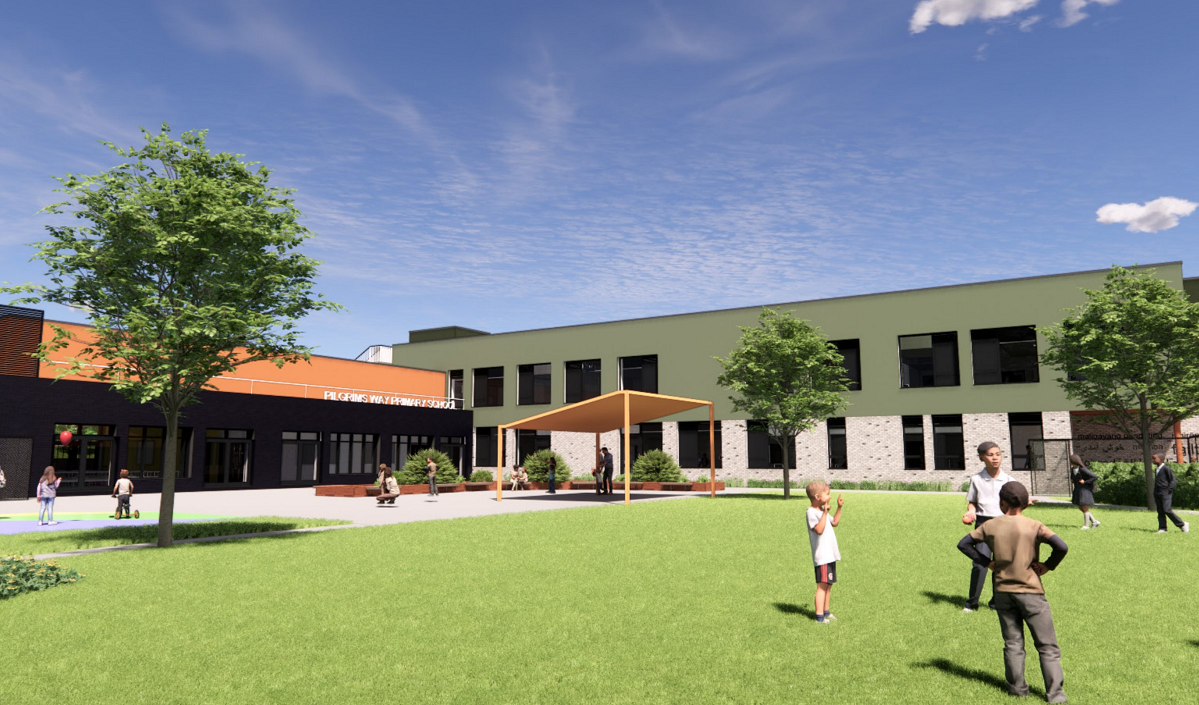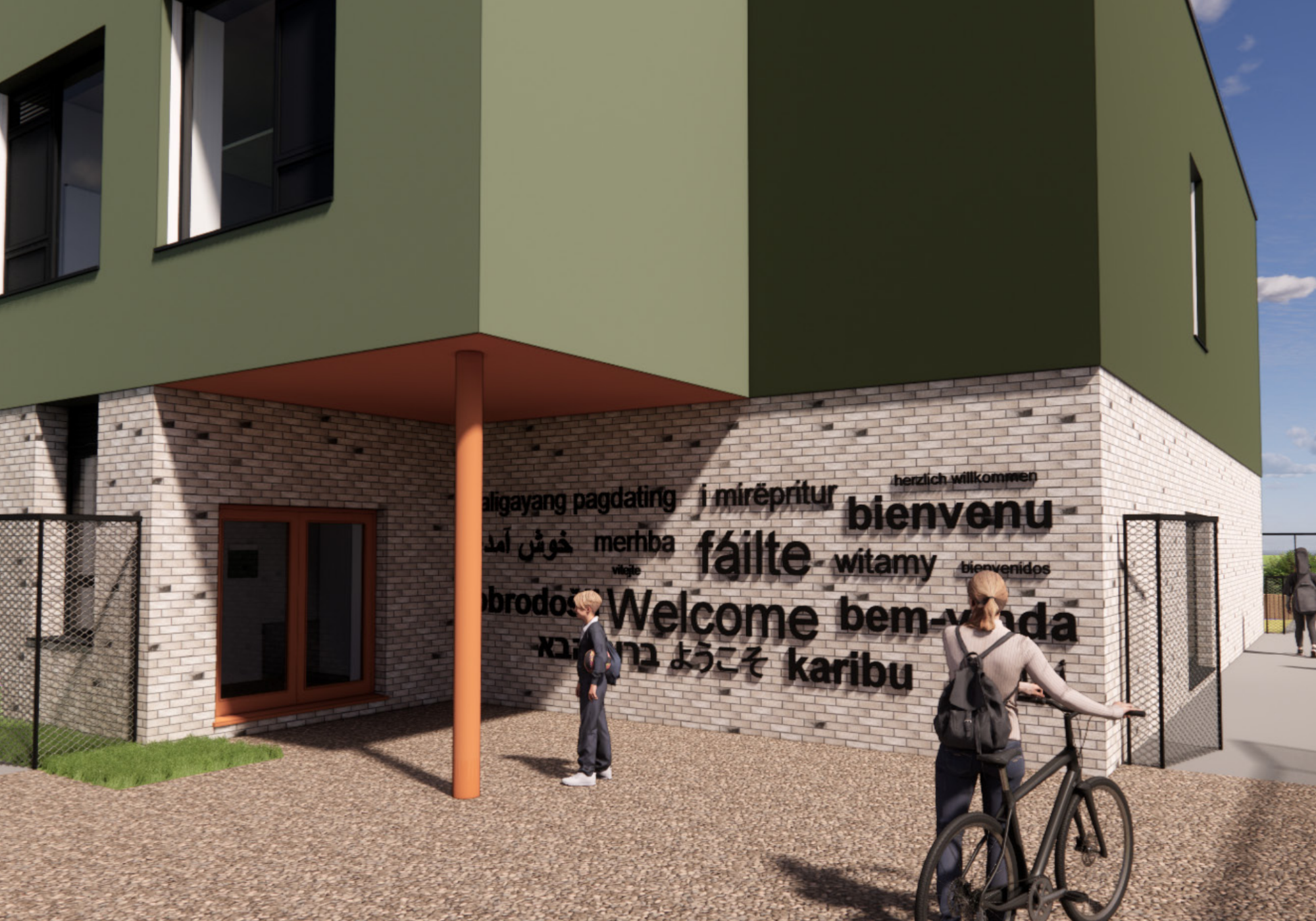 <!-